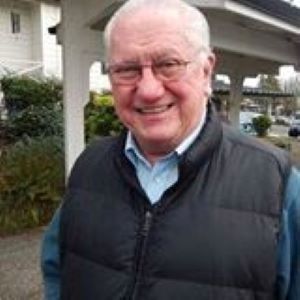 Joseph C. Walterbach, CEO, Founder and Veteran
We started our mission to get EVERY business large or small to offer some reward to every Veteran who frequents their store or signs for services. We ask a business to make a small sacrifice to the Veteran or his family and to make others aware they are doing so by listing with us on this website. In return for doing so, we ask a small fee to cover our expenses and share percentages to various Veterans groups who need help financially.
As an Aire Force Veteran myself and member of the American Legion, I can attest to the satisfaction of shopping at a place of business that offers me some sort of "thank you for your service" reward or gesture!
GIVE US A CALL AND LIST YOUR COMPANY WITH US! IT SHOWS YOUR SUPPORT OF OUR VETERANS AND CAN BRING YOU BUSINESS!!!
Donations:
4VetsProject.Org brings $400 to Post #158 Through the efforts of Adjutant Bernie Healy and member Joe Walterbach, Pres. & CEO of 4VetsProject Inc. the post received cash in the amount of $320.00 and another $80.00 will be forthcoming. It happened this way: Joe asked Bernie for 4 or 5 referrals of businesses Bernie might know of that might be interested in getting their business posted on a website devoted to Veterans. The only requirement was that these small businesses had to give some sort of discount to Veterans. Bernie suggested 8 companies but issued no guarantees they would do anything Plus it would be up to those companies to see the site and want to do the listing to bring them business. Joe called on those 8 businesses, convinced some to start giving discounts if they hadn't already, and got 5 of them to sign up. This is an outstanding opportunity for the Post to raise money without a lot of effort on the members' part. If you could email JoeW@4VetsProject.Org with ANY business you know that might be interested in listing the fact they give Veterans a discount for $100. Post #158 will receive $80. Just the name of a business given to him could result in $80 coming back to the Post. Call Joe @ 503-636-0586 or email him. It's a slam dunk no brainer way for the Post to receive money with little effort.